Documentum CMS Integration (Deprecated)
oXygen XML Editor integration with the Documentum CMS is built on top of DFS 6.5 and includes repository browsing, check-out and check-in support, transparent access to resources (open, edit save), import/export and resource management.
oXygen integration for Documentum offers an editing solution to the users working with documents stored in Documentum content repositories. The users benefit of a platform for creating, editing and delivering XML content. With the Documentum integration, many of the Webtop Documentum operations can be performed directly from oXygen. It is possible to publish XML content retrieved from a Documentum repository in multiple formats (for instance, from DocBook to PDF, HTML, Windows Help, Java Help, Eclipse Help, etc.)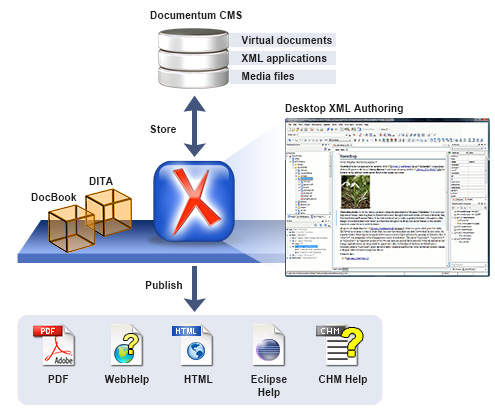 oXygen provides support for browsing and managing Documentum resources in the Data Source Explorer view. New resources can be easily created on the repository or imported from your local machine to the repository using contextual menu actions. The drag-and-drop support allows you to move, copy, and create relationships between resources from the repository. oXygen can edit the XML content in a visual mode, similar to a regular text processing application.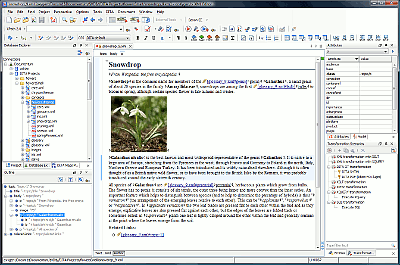 All that is needed in order to connect to a Documentum Content Server repository is to configure a data source and a connection. More information about configuring a Documentum connection can be found in the user manual.
Users can view the properties and status of documents from the repository, check-out or check-in documents, or verify if a document is used by someone else.
Please note that Documentum CMS support is available only in oXygen Enterprise Edition.