Sometimes a group of users want to apply the same validation settings, like the main module where the validation starts, the validation engine, the schema, extensions of the engine. In order to apply the same settings consistently it is preferable to share the validation scenario with the settings by storing it at project level and sharing the project file using a source version control system (like CVS, SVN, Source Safe).
You can specify that you want to store a scenario at project level by selecting the option Project Scenarios instead of the default option Global Scenarios.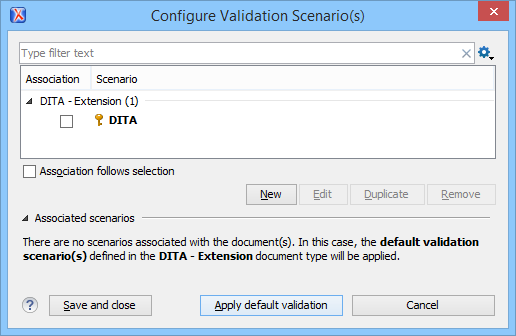 Configure Validation Scenario
The option Global Scenarios ensures that the scenarios are saved in the user home directory. After changing the selection to Project Scenarios the scenario list is stored in the project file.